こんにちは!momoです。
もうすぐ6月。
ここ日本では、紫陽花がキレイな、ステキな季節ですね。
皆さん、いかがお過ごしですか。
そんな梅雨を迎える季節には、
髪もまとめて、スッキリお出かけ。。
そんなわけで。。
Hello I am momo.
Soon June.
In Japan, beautiful flowers of hydrangea will bloom this season.
How are you everyone?
My hair explodes in the rainy season.
So, I will go out after bundling my hair.
….
I am being held to "Accessories Fair" in minne up to 6/3.
please check it !
――**――――**――**――――**――**――
今日の桃器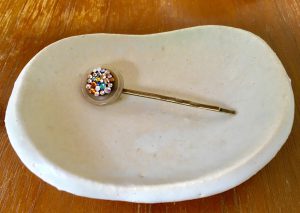 気に入ってくださった方は。。
minneにて、詳細をごらんください!
数多あるページの中から、ご覧頂きありがとうございます。
★momo:..。o○☆゚